Product Kit
A luxury packaging in black velvet fabric is selected. A timeless elegance to reflect the whole style of the brand.
The fil rouge pursued consists in the choice of extremely clean materials, lines and shapes, which perfectly reflect the idea of a combination of elegance and design.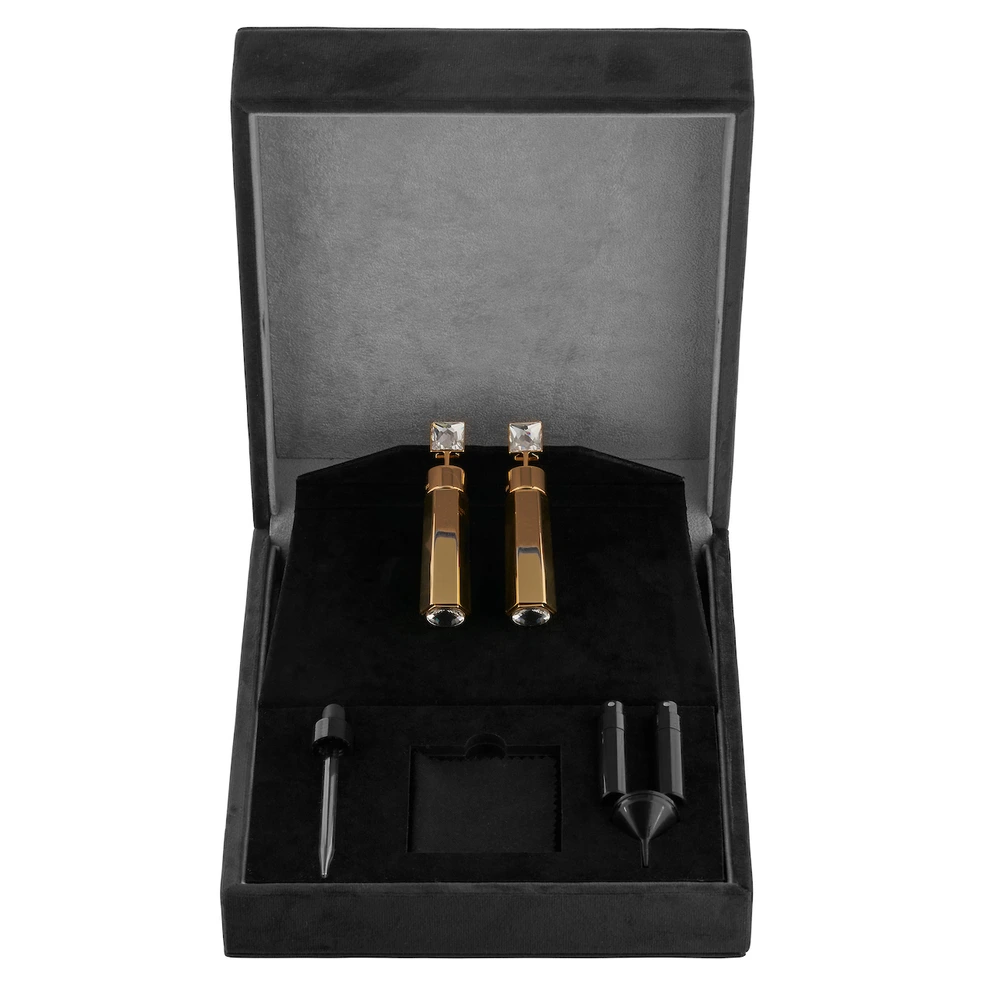 Components
These perfume jewelry collection includes a 1.2 ml black perfume dispenser spray. You can open the dispenser spray and insert the perfume into the bottle with the dropper by taking the liquid directly from the bottle, or spray the perfume through the funnel in the dispenser spray, depending on the type of perfume bottle you use.
The black glass dropper can be inserted in 50 ml and 100 ml perfume bottles. This component is used to take the perfume from the bottle and pour it directly into the dispenser spray.
In case of sealed perfume bottles, a small black funnel will be provided. Just spray the perfume inside the funnel, you will need about 25 sprays to fill in each dispenser.

PERFUME SPRAY DISPENSER